The rapid development and continuous improvement of technology entails not only advantages: mobility, remote work, constant presence in touch. Progress also brought negative consequences - first of all, insecurity of information stored on the servers of programs and applications. The question of how to read someone else's Viber correspondence has become a matter of time.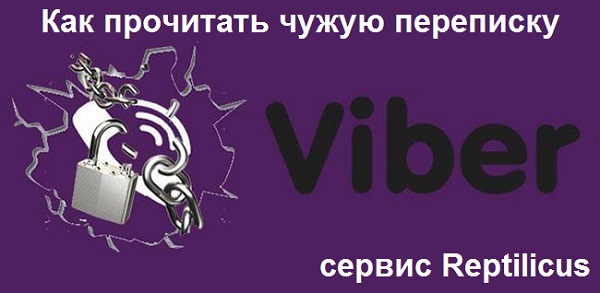 It is worth explaining that Viber sends pictures, photos, videos and geolocation data without encryption. This fact immediately interested hackers who thought about whether Viber could be hacked. Developers have eliminated the gap in the program - advanced users can not worry about security, for some time now encryption has become secure, but not for long.
Viber message interception really exists - the future has come!

How to read someone else's correspondence in Viber
In the hectic pace of life, personal data protection is a clear necessity. Reptilicus.net will protect your information by archiving it. The developers offer to control the device remotely using SMS, and receive duplicates of incoming and outgoing messages, recorded telephone conversations by e-mail. With it, you can save information from a lost or stolen device, remotely erase information.
Sometimes during a telephone conversation it is not possible to remember and internalize the entire amount of information. In this case, you can record a conversation using the Reptilicus.net application: it automatically records a telephone conversation, and also logs messages from social networks and instant messengers (such as Wiber).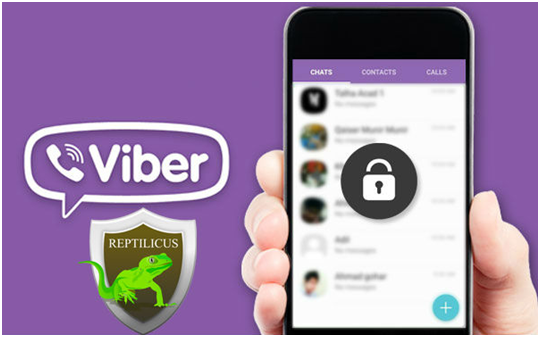 Viber message interception became available when Reptilicus.net was installed on a smartphone. The application is paid, but has a free trial period to test its operation. At the same time, you should be on the lookout: if you suddenly have an application installed on your phone, for friends and foes the question of how to hack Viber will cease to be a question.

Is it legal to read someone else's Viber chat?
A favorite way to communicate between people is messaging. The question "How to read someone else's correspondence in Viber?" more often appears on the Internet. The audience wanting to read someone else's correspondence is divided into three categories:
parents who want to keep their children safe. There is a special function "Parental control on a mobile phone";
managers who want to protect themselves from intrigue and understand what employees do during working hours;
Jealous people suspecting their soul mate of infidelity.
From a moral point of view, cases are individual, but from a legal point of view it is better for a person to be aware of the results of his actions, including reading Viber correspondence. Reptilicus.net developers claim that the application has nothing to do with spyware. It is positioned not as a rally for friends intercepting messages in Viber or SMS interceptor, but as a friendly program that works in stealth mode and helps in everyday life.
Using this program, you can read the archive of messages in Vibera as many times as needed without effort and time.

Storage and recovery of information in Viber
It is very important to protect personal information and personal data in your smartphone or computer from unauthorized people. It is a justified necessity to avoid losing SMS and reading correspondence in Viber. It is possible that with Reptilicus the user will feel protected for the first time in his life.
Despite the variety of ways to protect information, few are uninterrupted and adequate. Reptilicus.net, having achieved unprecedented data protection, restores information in case of loss or deletion. With the application it is easy to restore viber correspondence, because information protection is its primary function.
The uncompromising benefits of an application designed to protect data guarantee the easy and reliable storage of Viber messages.

How to find out a friend's location through Viber
It happens that you need to urgently determine the location of a friend through Viber. For example, in the case of the theft of his device or his loss, when you need to not just find the device, but also save all the data stored on it. The Reptilicus.net application will help you understand how to find out your friend's location through Viber.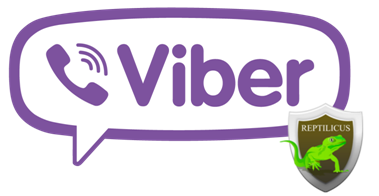 Viber's interception application Reptilicus.net is configured intuitively and allows you to determine the location of a phone with a GPS module. The program monitors all the actions that are performed on the phone, archives data on the device and can completely delete them from the memory and from the SIM card. Using the application, they track the exact coordinates of the location of the phone, and, if necessary, transmit it to law enforcement agencies.

Conclusion
Summing up all of the above, I want to say once again that today there is a simple answer to the question: "How to read Viber correspondence?" - install our Reptilicus application and you will know everything that is done on your phone around the clock.
For your questions - our consultants will answer!