Android remote control is a very useful and convenient feature in modern smartphones, tablets and computers. This is a service that allows users from one device to remotely send signals to another via the Internet. Remote control is very useful if you have lost one of the devices or simply cannot work with it, since you are at a great distance from it.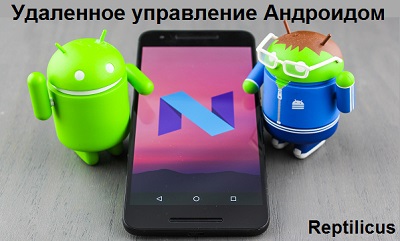 Remote control of Android from a computer is used to track lost smartphone or tablet and find out where they are. If the gadget is lost, it is possible to leave a phone number on the lock screen, by which you can be contacted. Also, remote android access from a computer is good in that you can delete data from the device or reset to factory settings. Using this function, you can lock your smartphone if it falls into the wrong hands.
This functionality will help to solve many problems if both devices are connected to the Internet. This is a great way to save the necessary data by blocking the gadget in case of loss or, conversely, delete important information if it is impossible to return. You can also help a friend at any time if you urgently need to solve a problem.

When does Android remote access not help?
A lock that can be set at a distance will not be able to perform its functions if one of the devices is disconnected from the Internet. In this case, unfortunately, the service is powerless.
Despite the fact that remote control is a feature provided on all devices of the new generation, it has its own limitations:
work can slow down or seriously slow down if custom (unofficial) firmware is installed on one of the gadgets;
it is impossible to work without connecting to the Internet or local network;
the system is not password protected when requesting a location;
it can be used only if all devices work under one account;
To ensure stable operation, a large amount of MB is required, which mobile Internet cannot allow.
Remote control of Android from google computer is official and absolutely free. It functions clearly and stably. To get started, you need to create a google account and log in through it from all devices.
Convenient work is facilitated by the native remote access program, which is easy to use. With it, you can determine the location of the device or reset the PIN code. It allows you to perform many functions, for example: to help people who are not computer savvy; control data on media, delete or add them; track the movement of gadgets; block the device.

Google Remote Management
Remote control. A standard Google application or third-party software? Let's compare the capabilities of Goolge with other analogues. One of the advantages of this service is absolutely free access. Also, in case of loss or theft, you can track the location on the map. If the device was first turned off and turned on after a while, the sound of the system will notify you of this. The advantage of the service is that with its help you can inspect when the gadget was used for the last time.
The disadvantage of the system is that the location is approximate, and its history, unfortunately, is not saved when you exit the program.

Reptilicus is the best remote access software for Android

Since each of us has a large amount of personal or just important information stored on our devices, it is necessary to take care of their safety in advance. Remote access is not enough, but they still want to feel safe, so we suggest that you install the Reptilicus program - the undisputed leader among android remote access programs.
The Reptilicus program has irreplaceable advantages: it monitors all calls, SMS, data from social networks, that is, when a gadget is stolen, it intercepts signals and prevents fraudsters from using this information. Also to the pluses of this application is to determine the location of the device and block it. An irreplaceable function is the message of a new phone if fraudsters try to use your smartphone with another SIM card.
Reptilicus can be downloaded absolutely free, this program has a simple interface, so even an unprepared user can figure it out. However, it provides a function parental control gadgets children, which is very important right now, when various scammers, extremists and others use the mobile and computer network. persons capable of harming children.

Android Remote Access Application Overview
There are also more other applications, but they are often functionally limited or unstable. The most popular android remote access apps are: TeamViewer, Radmin, Splashtop, UltraVnc, RemotePC, AirDroid, Android Lost, FTPServer. Let's consider some of them.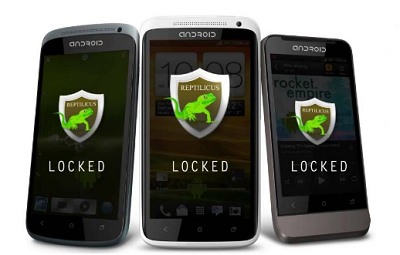 MobileTool - allows you to track calls, SMS and the location of the smartphone. It is convenient in that it allows you to record everything that happens around, for example, records telephone conversations, allows you to listen to them, view the browser history, view the contents of the device (contacts, photos), take screenshots, block the gadget, etc. The disadvantage of the application is that it is free only for the first 2 days, then you have to pay.
Intercepter - a program that allows you to intercept passwords and correspondence. Especially good for capturing and displaying messages in real time. But in order to start using it, you need root rights, which greatly complicates the work of untrained users.
Such applications have several advantages:
account creation is not required;
support even the oldest devices;
Suitable for any operating system;
possess reliable protection of data, files located on all devices;
possess high-speed information exchange;
programs are automatically updated;
In addition to administrative tasks, they allow you to perform recreational activities, for example, play, watch movies and photos, listen to music, etc.
the ability to service multiple computers from one smartphone or tablet;
The program for remote control of android allows you to control devices by conducting various presentations, master classes, lectures, etc.
can be presented in free, trial or paid versions.

Conclusion
Remote control of Android using the Reptilicus app is a great opportunity to remotely start recording the environment, take photos from the camera, clear the phone memory and lock the phone.
For your questions - our consultants will answer!