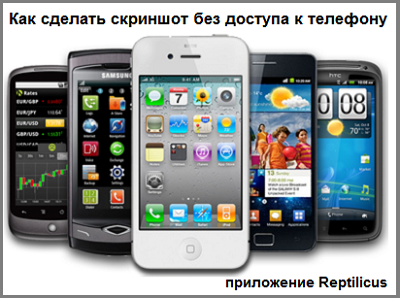 Sometimes it is just necessary to take a screenshot of the screen and send it as evidence of certain actions. This is especially in demand for any operations that you do on your phone, but they tell you that this should not be there. Since all Androids are different, and in words it's not always possible to convince a person that you are doing everything correctly, but you really don't have it or something else comes out and therefore a screenshot is a simple and effective way to show your actions on your the phone.
However, not only this requires screenshots (screenshots) on Android. Screenshots are great for Parental control. Suppose your child is constantly sitting on the phone, and when you come up to him, he suddenly turns off the screen - then screen shots can show you everything that the child does on his phone.
The same goes for corporate employee control - Screenshots of the screen online - will show what employees actually do during working hours.

How to take a screenshot on Android
On each device they are made in their own way. For some, it is enough to sweep the palm of your hand across the screen from left to right, for some you need to hold down the home and sound buttons, or the back and off buttons at the same time. But we will consider this issue from a different point of view - how to take a screenshot on Android without access to the phone!
You are a caring parent and are very worried about what the child is doing on his phone, what sites he visits, with whom and what he is chatting about on social networks and what photos he is watching. Most applications require Root rights to intercept these functions. But in order to take a screenshot of the root screen, rights are not needed! This is a unique opportunity to see and read everything that is done on the phone without root rights and the Reptilicus application provides such an opportunity!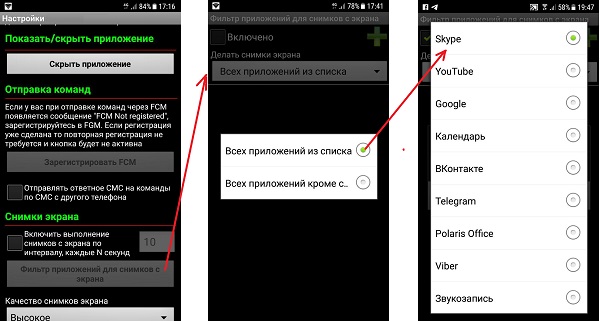 You can install the Reptilicus screenshot program to the phone. In addition, you can see incoming notifications, listen to sent and received phone calls, see the location of the phone around the clock, remotely enable sound recording, and much more.

Conclusion
So which program to capture screenshots to choose? Of course, Reptilicus! For her money, she gives opportunities that are not found in any other program!
For your questions - our consultants will answer!