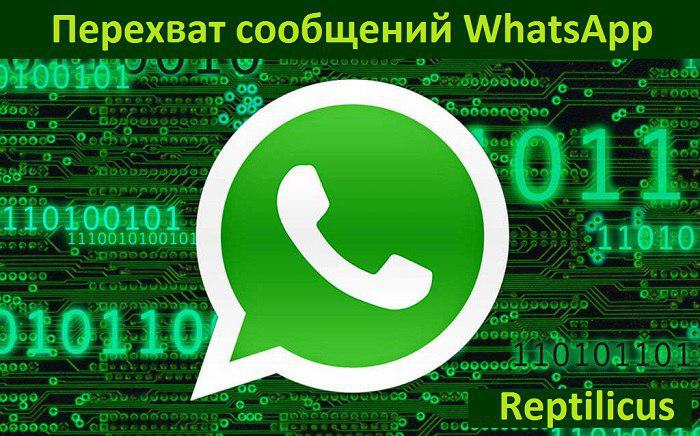 Intercept whatsapp
Want to know how to intercept SMS messages in Vatsap? Is it possible to do this without access to the phone? Use our application and all classified correspondence will be available to you.

One of the popular instant messengers for communication is WhatsApp. Millions of people use it for business and personal correspondence. And, sometimes, there is an urgent need to intercept SMS in Vatsap.
Your child communicates with obscure personalities, your wife / husband conducts secret correspondence and removes all messages from chats. Perhaps you suspected your employee of communicating with a competitive company or just want to know what friends think of you. All this can be an occasion to have at hand. WhatsApp interception.
We remind you that secret reading of someone else's correspondence is punished in accordance with the law of the country. Most often, these are huge fines or imprisonment. Therefore, in order not to have problems with the law, just warn the person that you have access to correspondence on his phone.

Program to intercept WhatsApp messages

Reptilicus App, at this time, is the most relevant and working software to intercept Vatsap. Using our application, you will get access to:
WhatsApp Messages - Correspondence from all chats, multimedia files and even deleted messages will be sent to you.
WhatsApp call fact - the application will notify you of all outgoing, incoming and missed calls.
WhatsApp Conversation Audio Recording - You will be able to record and listen to incoming and outgoing voice messages.
A full-fledged interception of Vatsap spy messages by the Reptilicus program is possible only if there are Root rights in the phone under control. Only with its help you can get a record of voice messages from the messenger and correspondence.
In the application settings, there are special settings for a phone with Root access. There, opens the "Data Archiving" item, check all WhatsApp items. Done.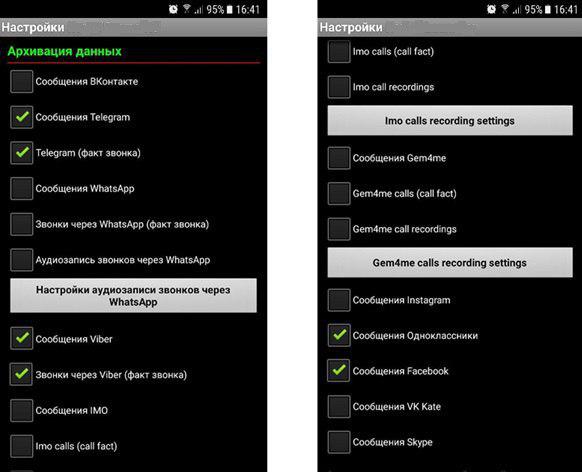 Next, you need to configure filtering. Add WhatsApp. In the item "Type of filtration" you need to set "Archive all" and save the setting.

If you can't find a good specialist to install the application that gives Root rights, just write to our online consultant or request a call for feedback. Our experts will qualitatively install all the necessary applications and give you a phone that is completely ready for use.
You can read more about the capabilities of the Reptilicus application. here.

Vatsap interception program without Root rights
If, for some reason, you cannot or do not want to install additional applications for Root rights, but correspondence is still necessary, then our application is again able to help you.
Reptilicus developers made sure that the interception of Vatsap correspondence was available to any user. To do this, just set up screenshots by time interval and keylogger (keyboard interception). This can be done quite simply with the help of the detailed manual available on our website.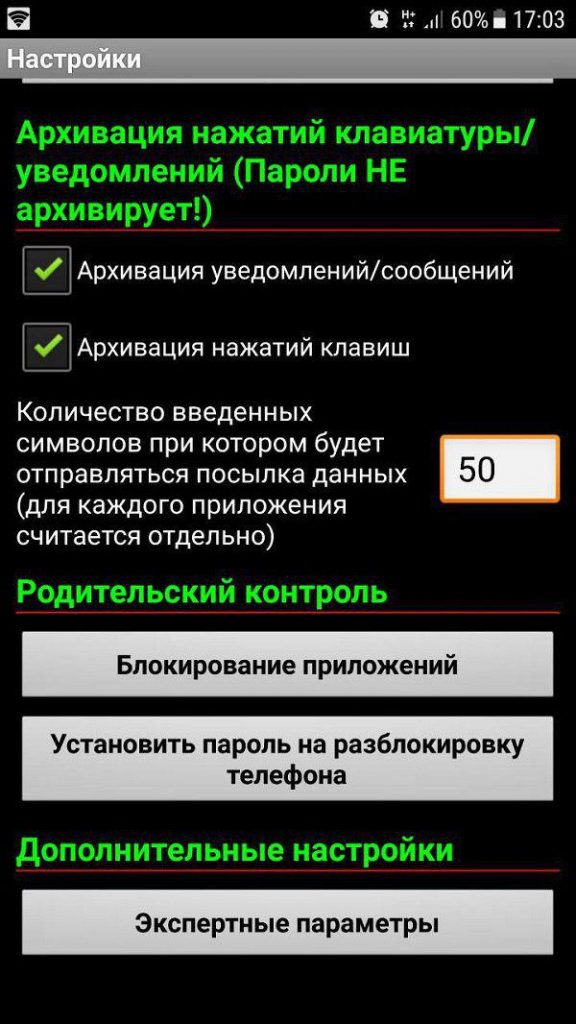 In order for the keylogger to work, in the application settings we find the item "Archiving keystrokes / notifications". We put a tick on the item "Archiving keystrokes" and set the desired number of characters to intercept. Usually at least 50, for clear text.
Installing and configuring a spy program will take, from strength, 10 minutes of your time. Therefore, we can say that the interception of Vatsap messages without access to the phone is impossible. Be sure to install the application on the phone whose correspondence you want to see.
But, if you installed the application once, then you will not need access to this phone anymore. Vatsap interception by the application will be made and sent to you automatically. All management and all information is received in your personal account, which you register on our website. There, on the main page, you can download our application for free.

So, there is a question: "How to intercept messages from WhatsApp?". The answer to it is quite simple. You need to install our application on the phone of the person whose Vatsap you need to control. Intercepting messages from the WhatsApp messenger is completely affordable software for installation, even for a person who is completely far from this. Install it and receive chat correspondence in automatic mode - find out all the information you need.
With the Reptilicus app, intercepting WhatsApp messages becomes absolutely affordable!
For your questions - our consultants will answer!