The Reptilicus application allows you to control the actions performed on your Android devices. IMO interception is also included in the application functionality. You only need to understand the difference between "interception" and "hacking."
Hacking IMO is the ability to go to the page without the knowledge of the owner and perform some actions on behalf of the owner. Our application provides the ability to simply read someone else's IMO correspondence, and not hack someone else's IMO.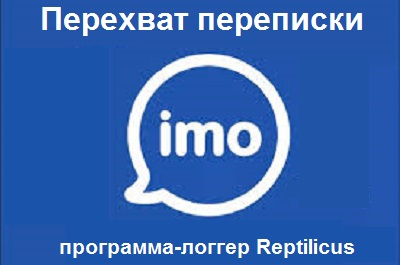 Messengers have long supplanted regular telephone communications, especially if these are international calls. Calling "intercity" is quite expensive and therefore, calls are limited in time. On the messenger, payment is made only for Internet services and therefore calls via IMO are quite cheap and you can talk with the interlocutor literally for hours.
In addition, this messenger allows you to correspond. And when you correspond a lot, then you miss and forget a lot, but there are really important correspondence, where every little thing is important, every written word. Here for such correspondence, there is a Reptilicus logger application. With this program, you can read the correspondence in IMO in a relaxed atmosphere, without any fear of missing out on "something very important".
Reptilicus will start reading the IMO application as soon as it is installed on the device. Those. All messages sent and received on this messenger will be saved and transmitted to the server in the office, where you can read them. I repeat once again - we do not provide an opportunity to hack someone else's IMO, we give the opportunity to read correspondence in IMO.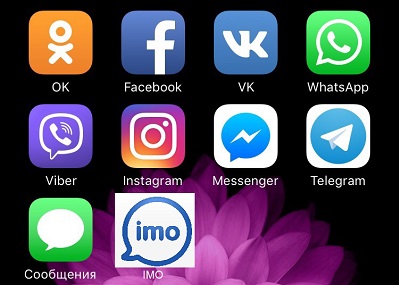 To date, the Reptilicus application can intercept text messages from Imo, WhatsApp, Viber, Telegram, Gem4me, VKontakte, Instagram, Odnoklassniki, Facebook and KateMobile for VKontakte.
Attention! This Reptilicus program is designed to read messages in IMO only from its own account, and therefore it is impossible to remotely download a spy for Imo onto your phone. The application is installed manually and only on your Android devices.

Conclusion
So, you need to clearly understand that you can't read someone else's Imo, for this there is a criminal or administrative penalty in most countries of the world and you can't remotely install IMO monitoring, only manually and only on your device.
For your questions - our consultants will answer!