The productivity of any company depends on the performance and productivity of staff. Companies choose the method of encouraging their employees with bonuses, corporate parties and other "bread and spectacle" techniques, because "a happy employee is a productive employee".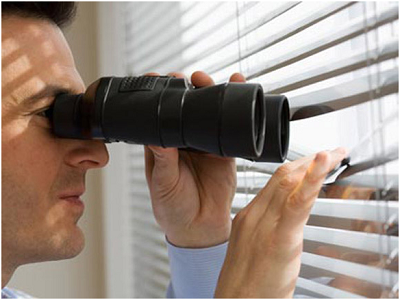 At the same time, every employer wants to have an idea of ​​the real costs of time and resources necessary for its employees to achieve a result in order to understand the profitability of their business. The management wants to know how much of the allotted work time the staff spends on extraneous or illegal actions.
Employers seek to secure their business by introducing employee control, which implies tracking all the activity of each employee in the allotted work time, and then organizes the data collected.

Employee Monitoring
Scope and appropriateness of monitoring staff work
The employee control system helps not only to calculate how much time was spent on working moments, but how much personal, but also to record exactly what actions the employee took in accordance with work responsibilities, whether his activity was productive and whether it was in the interests of the company.
Without a doubt, accounting for employee time is simply necessary in companies with large capital or those associated with secret production. But do not stop there. Surely, any employer will not mind monitoring their subordinates, as this is the key to the safety of his business.
Monitoring employees allows you to track the productivity of each individual employee. Establish control over the information the employee works with in order to avoid leakage or obvious theft of corporate secrets, databases or enticement of customers. To fix the unauthorized transfer of materials and documents and other actions by the employee that are not included or exceed his duties.
The main tasks of the employee monitoring system include:
Monitoring the work of staff;
Accounting for effective time;
Video registration of a PC monitor or smartphone screen;
Monitoring of employees on the network, including Skype negotiations, correspondence in social networks and instant messengers, as well as SMS messages;
Thus, tracking of almost all means of communication used by an employee allows one to take into account his activity during working hours. In addition, such systems monitor not only on a working computer, but also from mobile phones. By installing the monitoring program on the device, you can collect data about all actions of the subscriber, determine his location and receive notification messages. And since modern smartphones are not inferior to computers in practicality and functionality, they are actively and universally used in work, because of which it is sometimes possible to bypass tracking systems installed on a working computer.
Today, there is already such a program for monitoring the work of employees, which allows you to monitor downloads and correspondence from a mobile phone. The Android-based program Reptlicus works perfectly, which allows you to establish a remote connection with smartphones, and, depending on the settings, to monitor the actions of the owner of the phone.

Reptilicus is the best employee monitoring software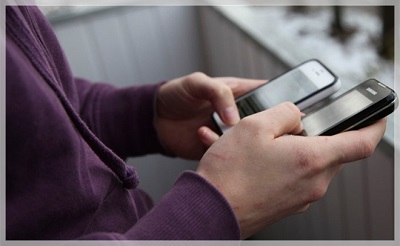 To monitor the work of your employees, just install the program and synchronize the phone with your email or number, and you will receive messages about the misuse of the phone, a summary of visits to other sites or social networks, as well as be able to read messages, record telephone conversations or block access to unearned resources and programs.

Reptilicus - employee control program - a chip in the protection of information on the memory card. In case of loss or theft, you can easily connect to the phone through a computer and delete confidential information or block access to unauthorized persons. This clearly has an advantage over other similar programs that also allow you to work remotely with mobile devices.
Among the analogues of Reptlicus, which, by the way, are not so many, Droid Watcher and AirDroid can be noted. They also work on androind and have similar functions to Reptlicus, including the ability to receive and send SMS, information about incoming and outgoing calls, and parental control. When connected via AirDroid, you can conduct video surveillance from the phone's camera, take screenshots of the screen.
Programs of this format work on a similar principle and the main criterion for their activation and operation is the availability of a connection to the mobile Internet or WiFi. It is better to use Reptlicus to monitor work phones, precisely because it has a data protection function, as well as an employee time tracking system.
If you find a systematic visit by an employee to a specific site that is not related to the workflow — a social network account, online stores, information sites, etc. — you can easily block access to these pages both completely and for the period you choose, for example, from 9 : 00 to 18:00.
By receiving all the information gathered in the form of a report to an electronic mailbox, one can easily monitor personnel and monitor cases of violation of company policy, work ethics, or you can identify and catch red-handed employees who "merge" corporate secrets to competing firms.

Conclusion
The Reptlicus employee control program will save time spent on identifying low productivity of staff, allow you to keep abreast of internal processes in the team, as well as to track and analyze the situation with partners and customers, based on their primary requests.