The massive spread of technology in our time and the comparative price democratization of gadgets have become the reason that most people, from schoolchildren to retirees, can afford to get a smartphone.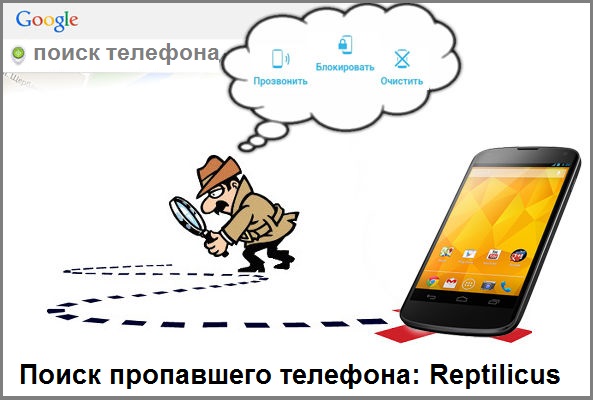 The trend is not bad, but with the increase in the number of phones purchased, the number of their losses is growing. In any case, the loss of the device or its theft is not just an unpleasant situation, as it is tantamount to losing the money that it costs, but also very dangerous. First of all, the risk is that the person in whose hands your thing fell may use someone else's personal data, unless you take care of their protection prematurely.
If you think that this problem does not concern you, since you are careful and monitor your property, I'll try to reassure you: most people who have stolen expensive gadgets were not ready for this, as evidenced by the fact that they are not They kept elementary information about their technique - neither a unique serial number (IMEI), nor unique data on the SIM card. Why is that? Because they also believed that they could not get into such a situation. But, as time has shown, completely in vain.
What can be done to protect your smartphone? It should be noted right away that they will not be looking for a phone in the police - such applications most often remain pending due to their obvious failure. But if you understand well the functions that the developers offer, it turns out that you can find your phone yourself and secure all the information while you are in the search, on your own.

Finding a stolen smartphone: what do developers offer?
Apple Phone Search
An Apple phone has a service called Find iPhone, which you will need to use another Apple device, Internet access and the serial number of the missing gadget. The functionality of this service allows you to remotely block the use of the phone, display a message with contact information for contacting the owner, enable sound alerts for the search, display the geolocation, and so on. The service is effective, but a prerequisite for having another Apple product is sometimes a problem.

Windows Phone Search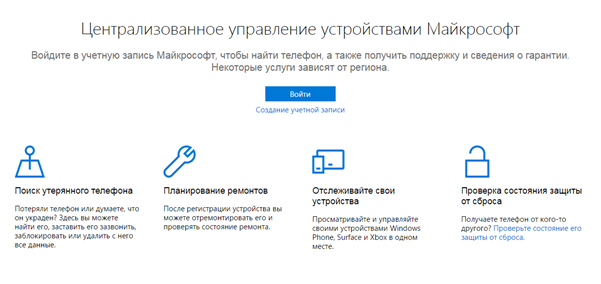 Windows phones can be localized using a computer with Windows OS on the page Windowsphone.com, but before searching, you need to configure this mode on the device itself. The same function allows you to clear data on a stolen or lost smartphone or block it for a while.

Android phone search
Perhaps the most difficult tool to find the device when it is lost is the Android operating system. To use the search service of an Android phone, you must synchronize the device with a Google account, and be able to log into this account from a computer.
You need to prematurely configure your device for remote access: go to the device administration section (Settings> Security Settings / Protection / Security> Administration) and activate Device Manager - a service that will allow you to remotely lock your phone, erase data, make calls, and so on.
After saving the changes, you can, if necessary, sign in to your Google account on the official website //www.google.com/android/devicemanager to search for your device. As soon as you log in to the portal, the service will display all devices that have ever logged into Google; Among these options, you will need to find your device that has been stolen or lost. You can use several options for the lost device, namely:
"Enable ringing of this device";
"Block";
"Erase data from this device";
Locate this device.
The last function is, of course, the most useful, but its implementation requires several conditions: firstly, permission must be enabled on the device for Google to independently connect to WI-FI and GPS, as well as receive relevant data; secondly, the phone must be turned on; Well, and the last - there should be free WI-FI nearby so that the device can transmit data. Having a network connection is a prerequisite for executing all the commands that are possible in Android Device Manager.
But if the attacker, or the person who found the smartphone, is out of WI-FI or 3G access? Is it really possible in such cases to search for a phone for an indefinite period (or simply put, it will become a waste of energy), and at this time the new owner will already be able to take it apart and sell it? Or are there other, simpler, methods for finding an Android device?
Software - reliable phone finder
If something happened to you and your device is lost, then you should know that it was possible to significantly reduce the waste of energy and nerves. Since in case of smartphone loss special programs will help, the functional set of which is much wider than the Google service offered by the developers.
And although they work on a similar principle (the device will need to install the appropriate software and system permissions, and the tracking process takes place from a web page), they have different indicators of the real ability to search for the phone. Here is a list of some programs:
lost android - an excellent program that is installed on a device under the "cover" of a nondescript office application, but capable of executing not only standard commands (blocking, calling, and controlling using the Web), but functions such as SMS control (if there is no connection), remote control of the camera, and control of the SIM card (even changing the SIM will not hurt to control the device).
Where's My Droid - Another program with a similar set of functions. The network interface will help to get the GPS coordinates of the device, as well as use the standard options for blocking / cleaning / ringing the device.
The downside of the popular Android phone search programs is the fact that attackers have long learned to recognize and level their action, so now you should turn to a newer and more advanced program with anti-theft function. Consider the Reptilicus app.

Reptilicus - effective Android phone search
Reptilicus App - One of the highest quality programs for finding a lost Android device. The most multifunctional among analogues. It allows you to get the device's localization both from the Network and via SIM card data from GPS towers to a service site or email, delete all information from the phone, including uninstall applications, display an SOS message with contact information, exit accounts, manage cameras, turn on a loud call (convenient if it is assumed that the phone is nearby, in the same room as its owner). In addition to this wide tool of functions that are indispensable in case of emergency, lose your smartphone,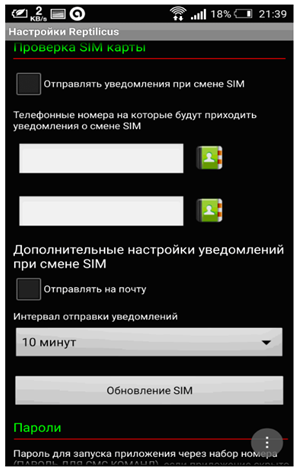 Reptilicus can also be used in peacetime. The program is installed silently, that is, it will not be detected and removed by the attacker. It can be used on as:
Anti-theft program is the main function of this software;
The program archiver of traffic from social network applications (VKontakte, Instagram, Odnoklassniki, Facebook and KateMobile for VKontakte);
Messenger archiving software (WhatsApp, Viber, Telegram, Imo and Gem4me) - allows you to save correspondence, the deletion of which is mandatory in case of reinstalling these programs or blocking them;
Program for hidden recording of calls;
Software for parental control; You can remotely control the basic functions and monitor the activities of the child on the gadget;
Full control of Android remote control.
This is not a complete list of features that appear when installing Reptilicus. The most interesting thing is that this software is almost impossible to identify, and therefore any of your remote actions, if desired, can be hidden and not recognized.

So what's better?
Of course, the right to decide which is more convenient to use is yours. But if you objectively consider the proposed options, including those inferior services prepared for users by Android developers, you can distinguish a real "winner". This is definitely the Reptilicus program, and here's why:
a wide range of functions to protect your smartphone from theft and leak of personal data that are not inferior to any other similar program;
absolute "elusiveness" of the program;
multitasking, program tools come in handy not only in case of loss / theft of the device, but also in everyday use.
Easy to install and configure the application. All details are described in the corresponding section on our website "Installation Guide«.

Alternative ways to find an Android phone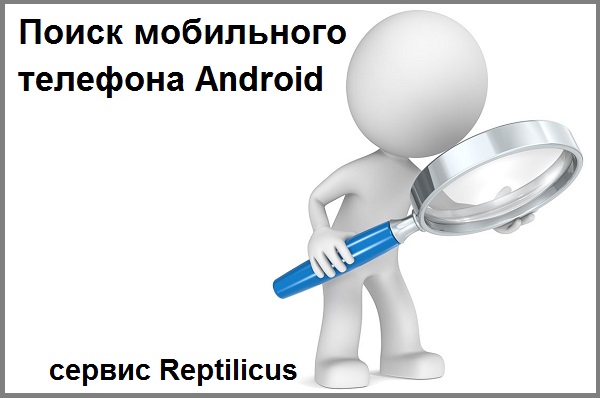 If you do not trust the software settings, or suspect that if you lose the gadget you cannot immediately use the computer to establish the localization of the device, you can try to resort to the old proven methods that were used even before the invention of software of this type and distribution of phones with WI-FI and GPS
For example, under the cover of the phone or under the cover, you can leave a business card with the indicated alternative number for communication or email and a message about the possibility of redemption of this smartphone. If such a message can be lost, or go unnoticed, then the screen saver with a similar text will surely attract attention. It often happens that a person accidentally found someone else's device, would gladly return it, but he just doesn't know where. In such simple ways, you can help yourself get your smartphone back.
I really hope that you will use these tips before you discover the loss of the gadget. If this happened, but you weren't prepared for it (you didn't install the software, and don't even know the access data in your Google account), try contacting your mobile operator with a request to block the phone (for this you will need IMEI devices), and find using satellite. If this option is also not possible for some reason (for example, you do not know IMEI), write SMS, call - you may be able to return the smartphone for a moderate fee.
In the event that the SIM card has already been discarded, and it is unrealistic to get through and add-on, save at least your data - enter new passwords on all the services and sites that you used from the phone.

Conclusion
Summing up all the above, I want to draw your attention once again - be sure to insure your phone against theft. It only takes a couple of tens of minutes, but the result of such an action will be a real opportunity to return the device back, and not uselessly shed tears and spent nerves.
For your questions - our consultants will answer!