Dear users of our Reptilicus service!
Due to the fact that Reptilicus is seen by Google, antiviruses and Play protection as a virus application, and practically does not work on Android 12, 13 and 14, further support of the project has become impossible. Our developers spent a lot of time and created a new project CyberNannywhich we will now support.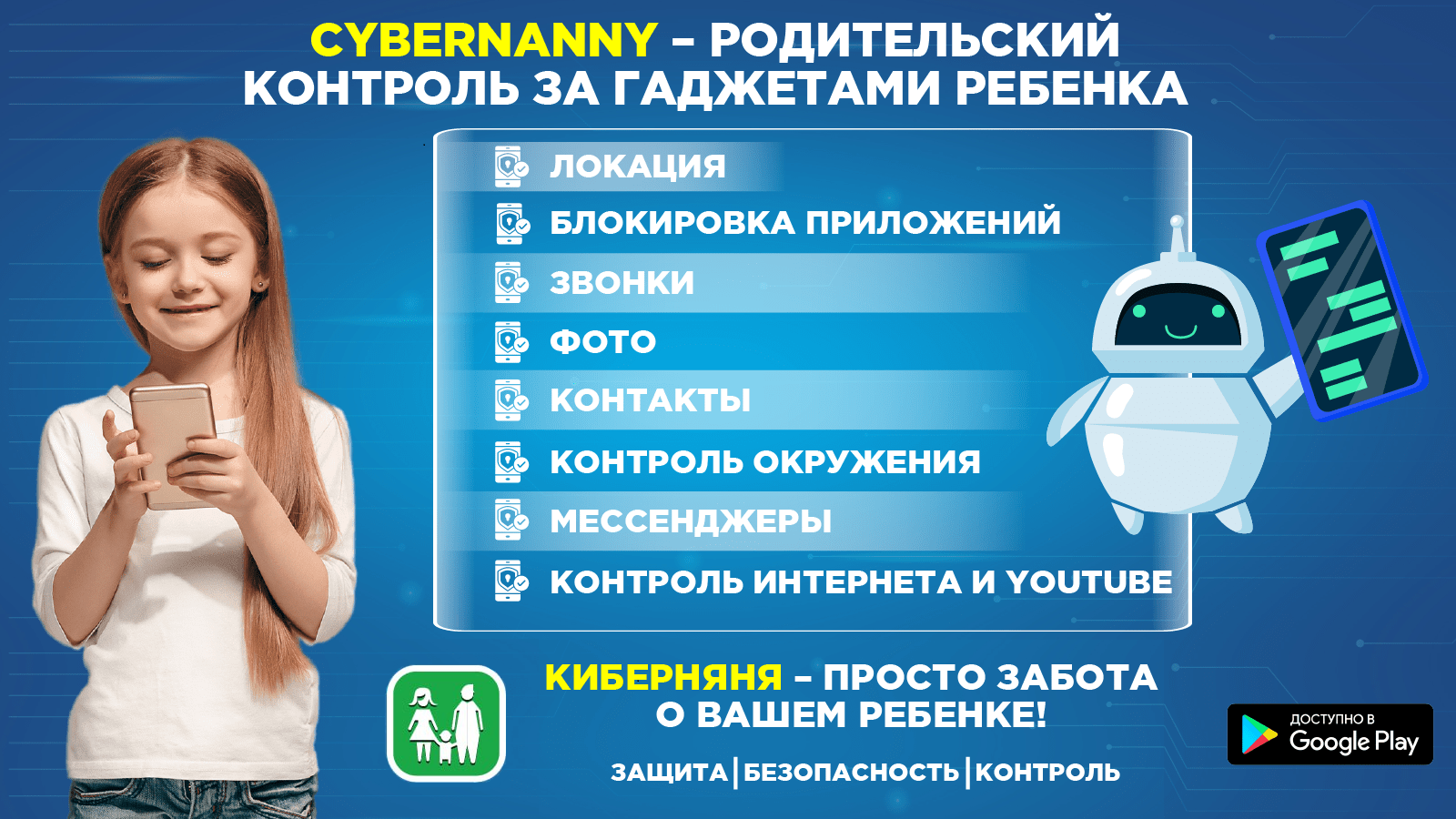 Present to your attention CyberNanny – parental control over the child's gadgets. If you configure it correctly, it is not inferior in anything. And the most important plus is stability - neither Play Protection, nor Google, nor antiviruses swear at the CyberNanny parental control.
All the functionality that is possible - we will transfer to the new application over time.
ATTENTION! Anyone who wants to continue working with the Reptilicus service can continue to do so (if the program works fine for you)!
Features available after installation:
Child's location
Lock apps
Smartphone statistics (battery charge)
Internet control (blocking inappropriate content)
Reading messengers Telegram, WhatsApp, Viber, VKontakte, Facebook and Instagram
Browser history
Lock your phone from a distance
Time control
Notifications to parents (if a child tried to launch a blocked application, or the limit was exhausted, or launched a prohibited website)
Child contacts
Fact of calls (incoming, outgoing, missed)
Recording the environment (does not work on Android 14)
Features in development:
YouTube control (in development)
Call recording (in development)
View photos (in development)
Attention! If desired, the "CyberNanny" icon can be hidden from the desktop. The manual is available on the CyberNanny website (ask consultants).
Annual license – $25. Or $5 per month.
✓ Free first day after registration
✓ Connect up to 10 devices
✓ Free online support
✓ 1 month data storage
You can download CyberNanny for Android from Google Play.
Please pay attention - that the project is new and may not work correctly on some devices - please contact technical support (consultants on the site), and do not immediately write bad reviews in the Play Market. We will debug everything soon, and the program will run like clockwork. Thanks for understanding!
There will be questions - write to our consultants.